Praktijk Hoek Melkweg - Student Assistance
Specialized psychological assistance for students living in Groningen, Utrecht, Amsterdam and Breda.
Until 01-01-2022, the sessions will still be reimbursed by the insurance.
From 01-01-2022 a rate according to income will be applied, with a reduced rate for students.
An invitation for exploration in a time of isolation ..... read more
Do you feel stuck, and do you want to do something about it?
During a consult with one of our therapists you can choose the type of assistance most suitable for you.
We offer various possibilities: from a single consult to individual therapy over a longer period of time. We also offer relationship therapy for you and your partner.
All our psychologists speak Dutch and English. Some also speak more languages.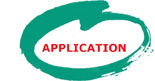 ---
I AM A HUMAN BEING, SO NOTHING HUMAN IS STRANGE TO ME
Terentius, 2nd century BC