Praktijk Hoek Melkweg - Student Assistance
Specialized psychological assistance for students living in Groningen, Utrecht, Amsterdam and Breda.
In connection with the Corona crisis, we have an adapted protocol.
An invitation for exploration in a time of isolation ..... read more
Do you feel stuck, and do you want to do something about it?
During a consult with one of our therapists you can choose the type of assistance most suitable for you.
We offer various possibilities: from a single consult to individual therapy over a longer period of time. Group therapy is another possibility, as is relationship therapy for you and your partner if needs be.
If you experience problems in specific situations we offer assertiveness training or internship training.
All our psychologists speak Dutch and English. Some also speak more languages.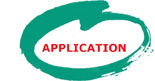 The next Dutch Social Skills Training starts autumn 2019.
---
I AM A HUMAN BEING, SO NOTHING HUMAN IS STRANGE TO ME
Terentius, 2nd century BC